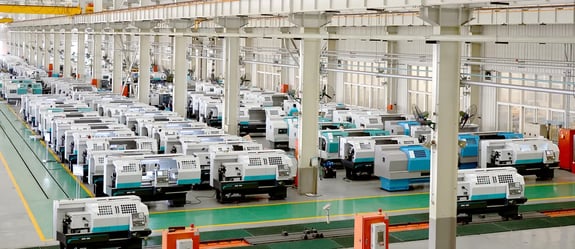 Ingersoll CM System Services
From spare parts to a machine rebuild or retrofit and everything in between, Ingersoll CM Systems services center around our customer's needs.
Our Services
Your satisfaction is our top priority. Ingersoll CM Systems provides many services to keep your machines running effectively and efficiently. Our team's knowledge and expertise will help you find a cost-effective solution that is tailored to your situation.
TOUCH
Training
Our goal is to make your satisfaction a priority. Let us use our 50 years of custom machine integration and design experience and knowledge to help find a solution for your design and testing needs. Dive into our training or manuals to turn your problems into solutions.
TOUCH
Spare Parts
Ingersoll CM Systems can provide custom machine spare parts. With both new and used machine parts, we can typically supply reasonably priced parts quickly. We offer an abundance of machine parts including electrical, pneumatic, mechanical, and more.
TOUCH
Commissioning
We provide custom machines from inception, design, and build through commissioning and installation. Commissioning allows us to rest assured that all components of our machines are correctly designed and installed.
TOUCH
Service Support
Ingersoll CM Systems is here for your maintenance needs. Our technicians are responsive and efficient to get your machines back up and running the way that they are supposed to. We strive to provide our customers with the best service support for all of their needs.
TOUCH
Machine Rebuild, Retool, and Retrofit
Machine Rebuild, Retool, and Retrofit
We help you rebuild your machine to its original design specifications. We can modify and program the machine to integrate changes within your process or workpieces.
Read More
A Partner You Can Trust
Here's Why to Choose Ingersoll CM Systems for Manufacturing Solutions
We are a full-service machine tool company offering everything from machine concept and design to field installation and service. We apply our 50 years of custom machine design and integration to your manufacturing challenge.
We know the intricacies of CNC machines and machining processes.
We have over 50 years of
machine
design experience.
Clients keep coming back to us. We work hard to earn our client's trust.
From our Midwest home, we serve companies across the world.